September 27- October 3, 2020
Everything in pop culture, in just a bite!
5 months ago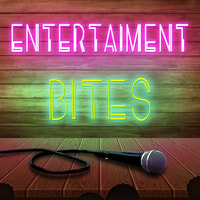 Welcome back to another episode of Entertainment Bites! Where we get all the biggest pop culture news of the week and serve it to you on a plate. In this week of September 7 - October 3 2020, we have A lot of new movie and tv shows released. We also finally got the reveal of the Call of Duty Cold war zombies. However to start the week off, we have some really unexpecting news. As always if there's anything you would like me to cover next week either tweet at me or dm me on instagram or twitter, @ebites_pod. Don't forget to share this episode if you liked it. Come back next sunday at 8pm EST to learn everything that happened this week in pop culture, in just a bite!
Find out more at http://ebitespod.com