September 20-26 2020
Everything pop culture, in just a bite!
5 months ago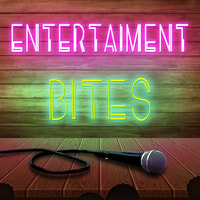 Welcome back to another episode of Entertainment Bites! Where we get all the biggest pop culture news of the week and serve it to you on a plate! This week of September 20-26 2020, we had the Emmys airing. Many awards were given out and the youngest actress to ever win a award as the best actress in a drama series happened earlier in the week. The Tokyo game show had some new announcements for new releases. And this week we just had a bunch of oddball news given to us, many things you wouldn't have expected. As always don't forget to follow me on twitter and instagram @ebites_pod for updates about the show. Share this episode if you enjoyed it and I hope you all have a great week!
Find out more at http://ebitespod.com